Dutch life
De Nederlandse cultuur is uniek. Dit kan natuurlijk gezegd worden van iedere cultuur. De Nederlanders willen modern en progressief zijn, maar willen ook hun normen en waarden behouden. Nederlanders zijn erg direct in hun communicatie. Ze kunnen wellicht hard zijn als je uit een cultuur komt waar communicatie meer indirect en contextgericht is. Nederlanders verwachten dat ze ja of nee in duidelijke woorden worden verteld. Over het algemeen zullen ideeën vrij openlijk worden besproken, waarbij iedereen recht heeft op zijn of haar mening.
Amsterdam is wereldwijd bekend om zijn tolerante houding. De aspecten die het meest zichtbaar zijn voor buitenstaanders zijn; de open houding bij bijvoorbeeld homoseksualiteit, abortus en softdrugs. Zoals de meeste expats, zult u van Amsterdam genieten met zijn multiculturele charme, makkelijke houding en flair.
Houd onze Facebookpagina in de gaten voor de laatste trends, leuke restaurants, expat-bijeenkomsten en komende evenementen in Amsterdam.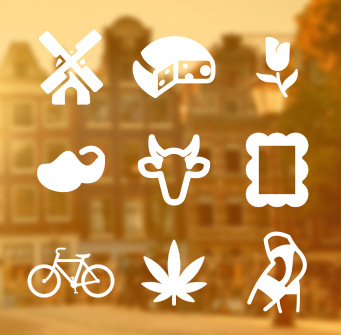 CONTACT